Affordable Luxury
Published on January 30th, 2013 | by Charu Suri
2
An Edible Excursion Through San Francisco's Farmers' Market
In San Francisco, being a gourmet comes naturally. On a recent trip I took with Trafalgar, I meandered through the polished, buzzing Farmer's Market at the historic 1898 Ferry Building, home to unexpected local treats and spectacular Bay area views. There were so many highlights we experienced with Lisa, owner and culinary guide at Edible Excursions. Lisa encouraged us to taste, smell and journey through the creme de la creme of gourmet San Francisco in the Ferry Building.
The Ferry Building offers more than soup to nuts for the foodie: it gives you a deeper view of the local gems and flavors of the area. Constructed in 1898, the building is alive with classy vendors all eager to please and educate you on the best vine-ripened, good for your waistline produce and purchase. Here are some foodie gems you should not miss:
Ferry Plaza Farmers Market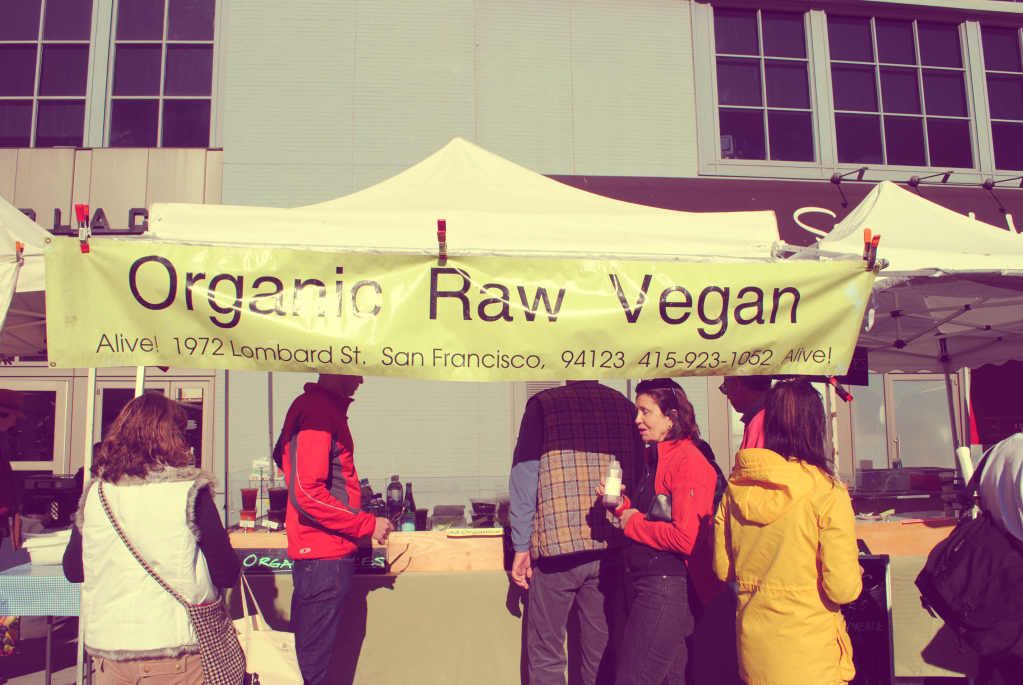 A California Certified Farmers Market market, this is an aspect of the Ferry Building that cannot be missed. You'll see San Francisco's best known chefs, local farmer legends, and come face to face with some of the freshest fruit and vegetables you'll find (sink your teeth into a ripe California strawberry, and you'll discover what I mean). The Market operates on Tuesdays, Thursdays and Saturdays and draws over 25,000 shoppers each week. From artisanal street food to food trucks and local restaurants serving dishes, this farmer's market will make your head spin with its offers (from lemonade to fresh tartlets).
A drool-worthy blueberry tartlet from Frog Hollow Farm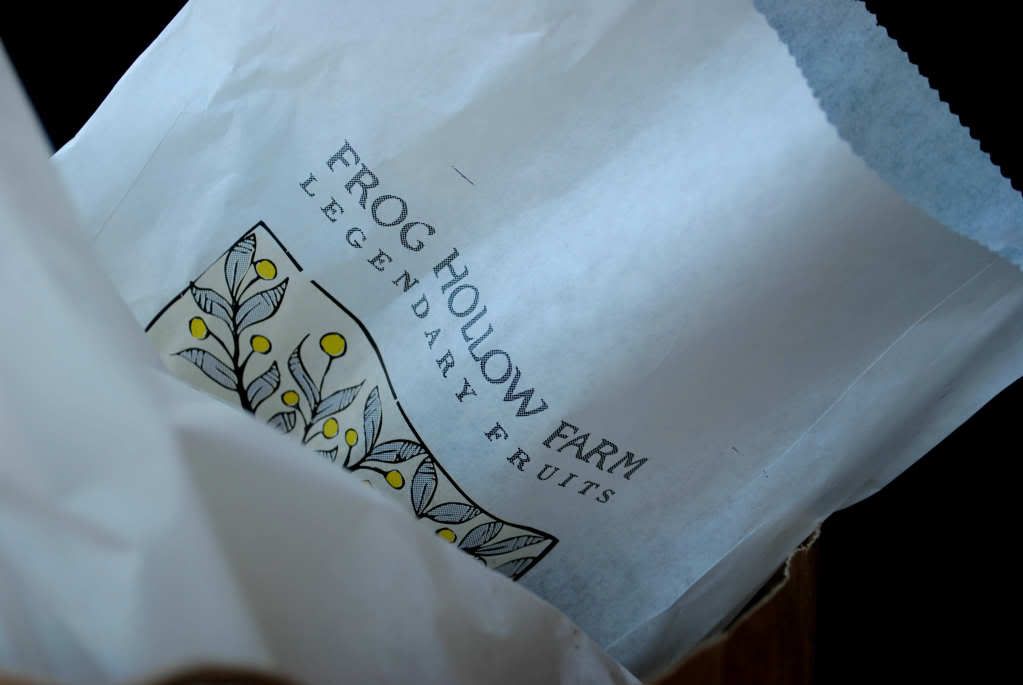 Farmer Al's smile is just one of the many shiny reasons to visit Frog Hollow Farms, which picks the best ripened fruit in the area, and ships it right to you. The workers prided themselves on the art of "tree to table" and it's easy to see why. We sampled the blueberry tartlet and marveled at how sweet, juicy and ripe it was. Frog Hollow is a bit of a legend in San Francisco, and its site sells fruity delicacies, all from fresh-picked blood oranges to Meyer lemons. Their tagline? "Legendary Fruits."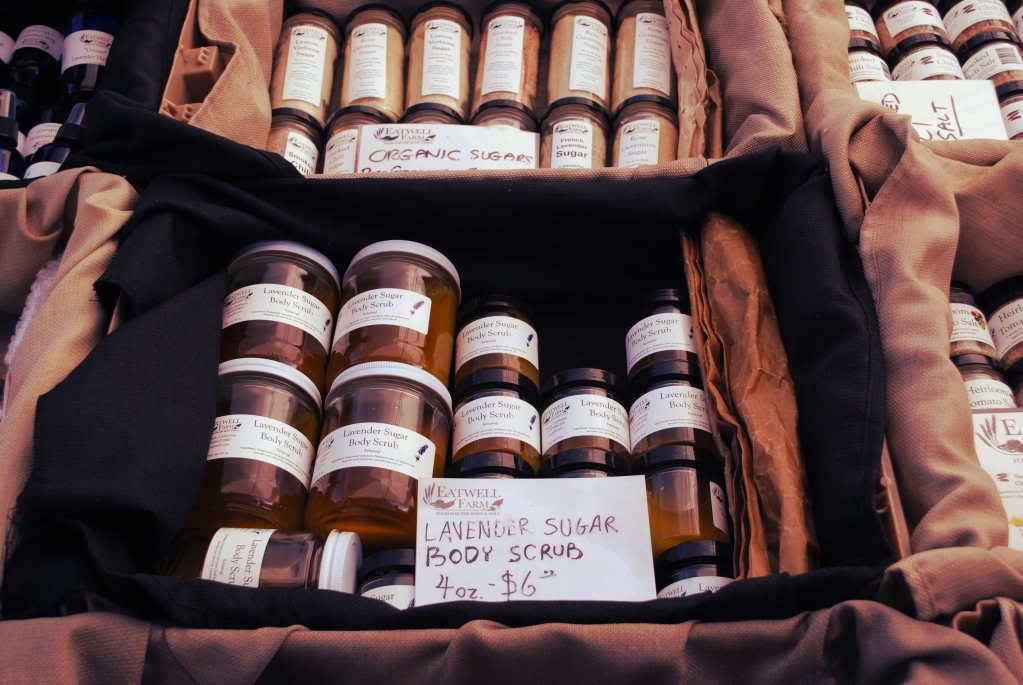 Apart from producing fresh aromatic flavored salts, essential oils and scrubs, Eatwell Farm delivers fresh organic produce to several areas of San Francisco Bay. They practice community supported agriculture, and you can catch them sell their wares at the Ferry Building Farmer's Market. Try their Lavender Sugar Organic Scrub and lemonade, which uses their two varieties of lavender, Grosso and Super.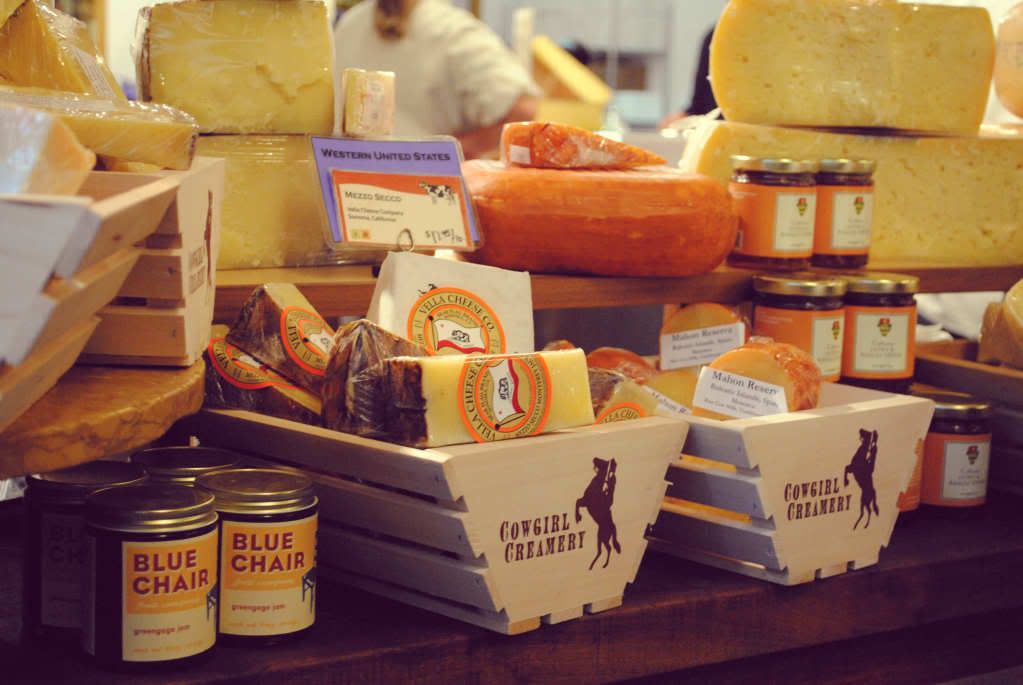 This artisanal organic cheese store is somewhat of a local icon. Cow Girl Creamery is most famous for its Mount Tam and Red Hawk cheese. The Mount Tam, hands down the most popular cheese in the store, is named after a Northern Californian landmark, the Mt. Tamalpais. A triple cream cheese, delicious and very spreadable, it was the first venture the business had into aged cheeses. Lisa handed out samples of Acme Bread while we spread some Mount Tam cheese on the crackly crust and we devoured it within minutes. You'll love the taste of white mushroom and butter; we bet your first spread won't be the last.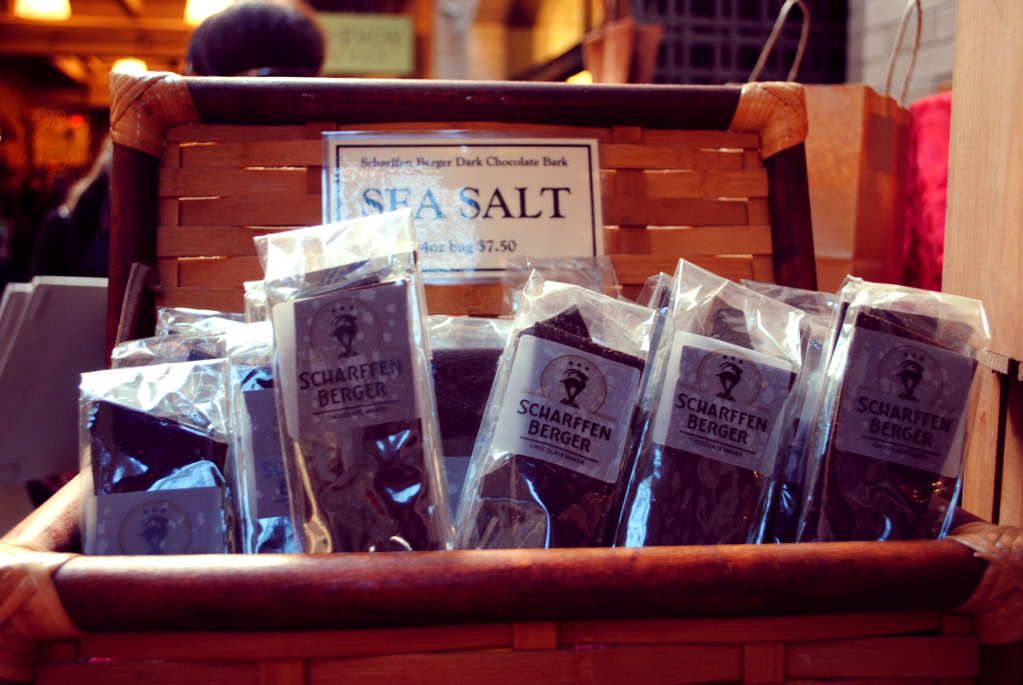 This is a national landmark, and America's first modern artisanal chocolate company and famous for its nibby bar among others. The company sources beans from all over the world with the aim to produce the finest chocolate. Founded in 1997 Robert Steinberg and winemaker John Scharffenberger, and created the first "bean to bar" chocolate in the country in 50 years. They were also the first to label the bar with the percentage of cacao inside. I'm a sucker for these chocolates because of their fine consistency and inspired varieties (they ARE artisanal, after all) which highlight the unique taste of cocoa instead of flavoring it with sugar and other additives.
The Edible Excursions Tour was part of the San Francisco and Wine Country Delights Trafalgar Guided Vacation. The walking tour with Lisa was extremely fun, energetic and delicious. You'll receive samples from pretty much every single stop, and go home and savor a journey that will make you a better shopper and a great cook. I was a guest of Trafalgar but all opinions expressed are my own