Culture
Published on December 19th, 2012 | by Charu Suri
6
How Cancun is Celebrating the End of the Mayan Calendar
Forget The Day After Tomorrow, Howard Camping, and everything cataclysmic you may have heard about 12.21.12, which is only a few days away.
The End of the Mayan Calendar is an auspicious time for the Mayans who believe the calendar closure brings with it the passing of an era, and most importantly, the beginning of a new one. Unlike many, who believe that walls will crumble, icebergs will tumble and skyscrapers will rain like confetti on this day, the End of the Mayan Calendar is more about self-renewal, contemplation, and a rebooting of one's spirit so that you can face a new era with positivity.
Rituals in front of Chichen Itza
Cancun –the most popular destination for American visitors to Mexico—is one of the cities where you can expect to find rich gaiety in tandem with authentic and quasi-serious rituals, and these End of the World celebrations are in full swing from December 17 through the 22nd.
The ancient Maya purification ceremony is a good place to start to experience a true rebirth: expect a Mayan priest to guide you through a journey of soul purification. Once you've gone through this core transformation, the journey of transporting good thoughts and wishes lies in your hands. The Ceremony of a Thousand Candles is reserved for those who have experienced this fundamentalistic rebirth, and during a small span of two days, from December 20 to 22.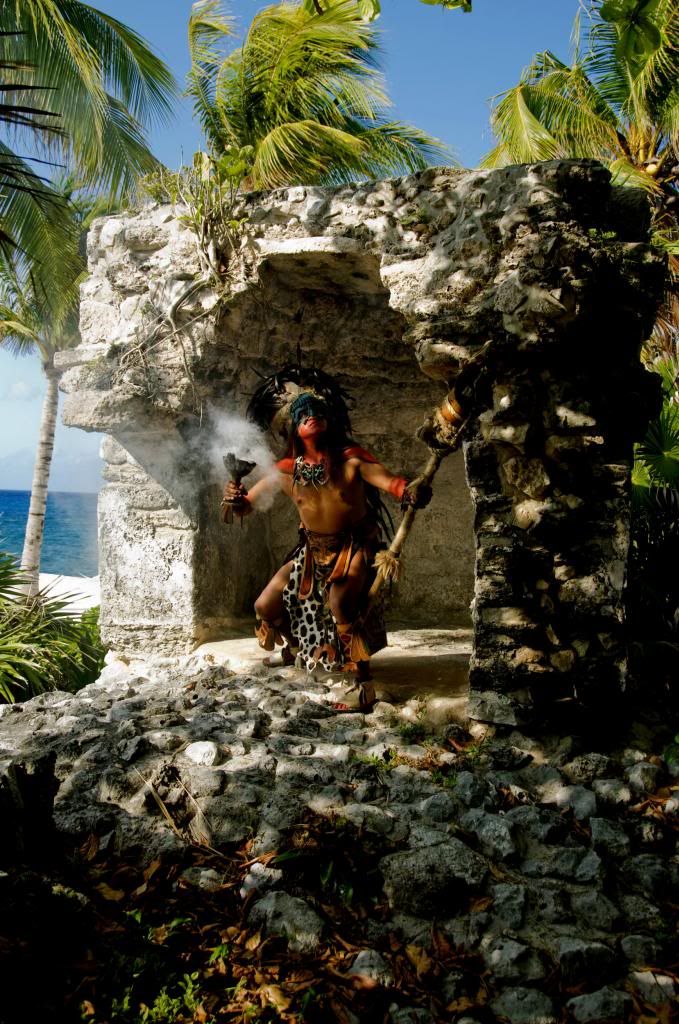 A Mayan purification ritual: this is done to purify one's thoughts and usher in a new era with positive thinking
Visitors can write positive thoughts and prayers for a new era, and during a time where incidents such as the one in Newtown, CT, are still happening, this kind of positive energy and good karmic energy is more important than ever. In Cancun, your thoughts and prayers will be placed in a bottle and united with hundreds of others to construct the organic Pyramid of Positive Thinking.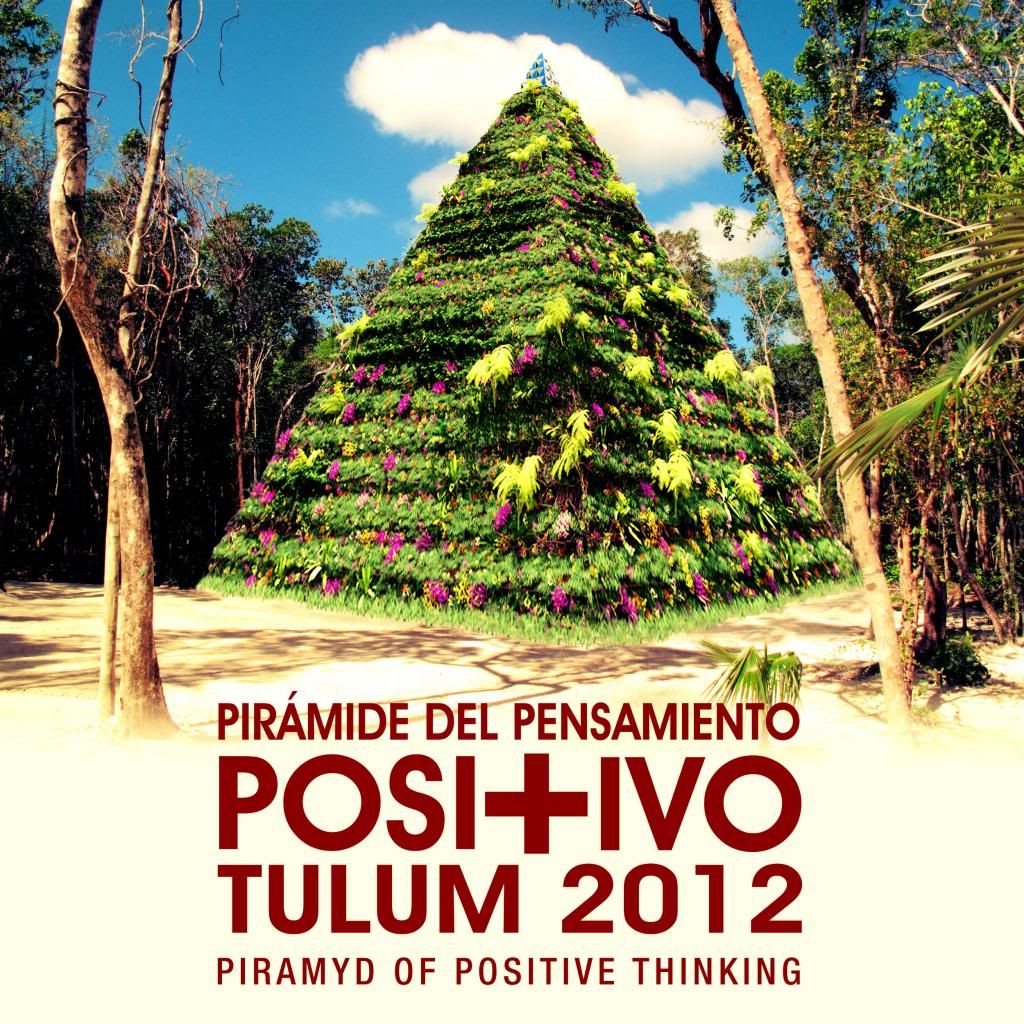 A cultural and historical local highlight: Cancun's new Maya Museum, which has opened its doors after six years in the making.
Designed by Alberto Garcia Lascurain, the collection includes 350 archaeological artifacts including 14,000 year old skeletal remains, discovered in Tulum's underwater caves. The museum is one of those destinations that every serious culture and history lover should get acquainted with.
There's also a bit of the fun in the sun too: Armando Manzanero, one of the popular and romantic Mexican composers, will hold a concert after the fireworks show at Punta Sur resort, and visitors can see an authentic Mayan ritual once Manzanero's performance is done. Grammy-award singer Usher is also expected to perform. And in case you can't make it in person to visit Mexico, Buzzfeed has already compiled a list of songs you can listen to celebrate the end of the world (or the beginning of a new one)!